The Genealogy Society of San Diego is having me give two talks this coming Saturday, one about DNA basics for genealogists and the other about how I broke some brick walls with DNA testing in my own family.
Talking about using DNA for genealogy is something I love to do. While I have lots of posts and pages here, there is nothing like being able to discuss it in person. The questions I get teach me what is difficult to grasp about this shiny new tool in our genealogy kit so that I can better help others.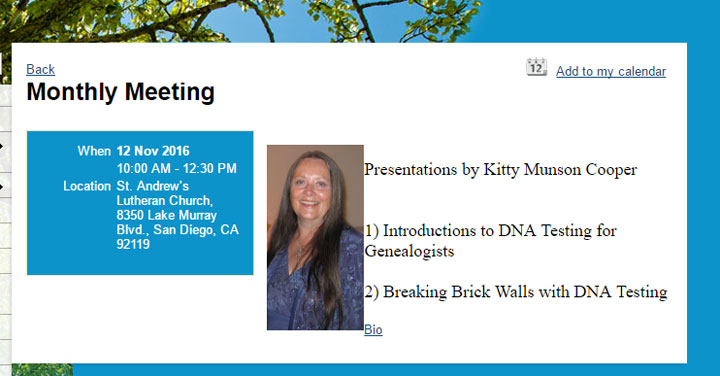 After the talk, I will put the links to my slides at the end of this article, but they have very few words so they are less useful if you were not there. All my presentation slides are at slides.com/kittycooper and the handouts that go with them are in my downloads area here.
If you cannot make it Saturday, here are a few of my articles on DNA basics, all of which are listed under the DNA testing tab in the top menu above: