A while back I did a blog post explaining how to navigate the new 23andme (click here to read that). A number of my complaints in that post are now fixed. Most importantly, the ability to search for people to compare on the DNA Relatives > DNA page is there plus a table view which gives the numbers.
I cannot agree with the genetic genealogists who are abandoning 23andme due to the problems with its change over to their new web site, as well as the perceived lack of response to genetic genealogists. 23andme never made a secret of the fact that they are in this to research the genetics of various medical conditions. That is fine with me, as my extended family has many medical issues to look into, most, thankfully quite minor. They did make some nice tools for genealogists to attract more users into their database, but we have never been their primary concern.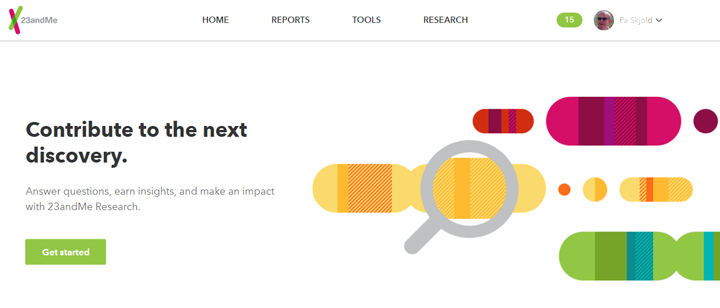 While I do recommend Ancestry.com DNA testing
for most new testers, many of my cousins want the medical information and so are willing to pay the extra for 23andme. It also has the best ancestry composition of the big three.
Personally though, my main reason for being patient and staying with 23andme is that I have found so many Norwegian and Norwegian-American cousins there (over 30) while only one or two at the other companies. Maybe we Scandinavians just have more genetic health issues. I also like the ability to compare cousins to each other and look at the ancestry composition by chromosome (although that is currently gone on the new site).
While 23andme is changing over to their new system, those of us with kits still on the old system have struggled to contact and share with our new matches. Initially we could not send shares to new matches so had to message them and ask them to send us a share. Thankfully that is fixed.
Continue reading →