All of us genetic genealogists are extremely grateful to Blaine Bettinger for collecting statistics on the actual amounts of DNA shared for known family relationships. He just updated his numbers for that project this past March. Click here for the details on his blog
This update is also included in the wonderful online calculator at DNApainter where you can input either the cM or the percentage shared and dynamically see the probabilities of various relationships. Click here to read what the programmer, Jonny Perl, has explained about its new features on his blog.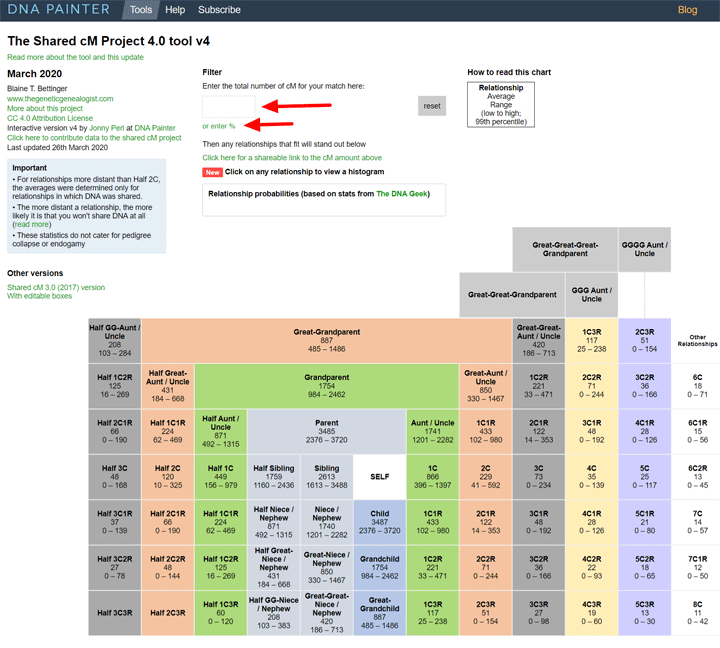 I refer people to this calculator all the time so that they can see the full range of possible relationships for a specific amount of DNA. In the above screen shot of that tool I have used red arrows to show where you would put the number of cM or the % shared.
An exciting new feature is that if you click on any of the colored boxes it shows you a histogram of the frequencies within the range for that relationship.
Let me demonstrate using this calculator by comparing a few of my family members.