Kitty Munson Cooper
I am a blogger, genetic genealogist, genealogist, programmer, retired web designer, speaker, mother, grandmother, gardener, dog lover, cat lover, and World Champion Bridge player. For more about my web design company, which I am now retired from,  go to my business site Open Sky Web Design which has my resume as well. For more about my genealogy try my family history site. For more about my bridge career go to to my bridge teaching site.
In the late 90s I got the genealogy/family history bug after a beloved Aunt died with too many of her stories unrecorded. What happened was that I remet a second cousin who was a genealogist at her funeral. He showed me many charts of our ancestry. I had always loved listening to family stories from the older generation but now I felt that I had to preserve them. So I started a family history web site for my family with the pictures and stories that I collected.
Then in 2012 I did the NatGeo test, then 23andme, then Family Tree DNA for my Dad, then I got a few cousins to test and my brother. Found many cousins on the Norwegian side who helped break a few brick walls. Next we tried Ancestry.com DNA testing
as well … yes I caught a severe case of the genetic genealogy bug and even started blogging about it, mainly to keep everything where my family and I could find it. Soon I found myself presenting and speaking about my passion as well; click here for my upcoming talk schedule.
I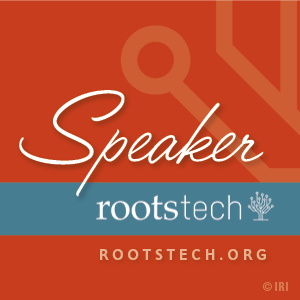 wrote my first program in 1966 and went to work as a programmer after I graduated from college (Harvard '72 cum laude). I had intended to be an architect, combining my art and math skills. While in college, I decided to become an animated film maker instead. However I fell in love with computers along the way and took a job as a systems programmer to save up the money for grad school in film. Programming was so much fun that I never did go back to school.
When the internet got graphic, I saw a way to combine my artistic bent with programming and quit my corporate job to develop web sites as a free lancer.  That developed into my own business, Open Sky Web Design, with subcontractors and interns and my late husband doing the back office work. A good life. I have mainly retired from that now and he is gone but I do some genetic genealogy consulting because I love to help people and have to support my genalogy habit!
30 Comments