GEDmatch.com is a tremendous free membership website for analyzing your DNA data. Although I have previously blogged about the terrific ancestry composition tools at GEDmatch, I never did a step by step tutorial.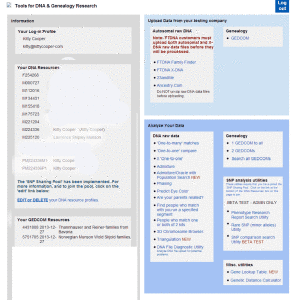 So I am pleased to announce that Barton Lewis from the DNA-NEWBIE list has contributed the documentation he wrote for his family to the downloads area of this website. Thank you Barton!
I added lots of pictures and we worked together on the presentation and wording. Let us know if you find it useful and what else we should add to it.