No matter how expert you think you are, there is always something to be learned from others.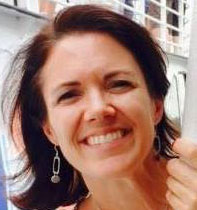 When I saw that Michelle Trostler of DNA Detectives on Facebook and Identify Family was giving a talk on getting started with AncestryDNA for my local DNA special interest group, the North San Diego County Genealogical Society, I knew I should go, and I am glad that I did.
Personally, I use the Ancestry.com DNA testing
service the least of the big three because all my ancestors are relatively recent arrivals (late 1800s and 1930s) so I do not have as many DNA matches there as elsewhere. Thus I know far less about using that site than the others.
Michelle is a knowledgeable and confident speaker. You can hear her at the upcoming i4GG seminar in San Diego as well.
Here are some of the tips from her talk that I found particularly useful.
Continue reading →