Ed note: My friend, genetic genealogist Angie Bush, the author of this post, is an expert user of the DNA functions at ancestry.com so when she excitedly reported this new feature on the ancestry group at Facebook, I asked her to do a step-by-step explanation of it for my blog. Thanks Angie!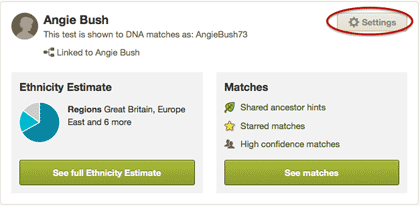 AncestryDNA launched a new feature today that allows DNA test results to be shared in much the same way that family trees can be shared with other Ancestry users.
So if you have family members that have taken a DNA test, and you want to see the DNA matches you have in common with them, you finally can! In order to find this new feature, go to "Your DNA Home Page" and click on settings.
On the settings page, scroll down a bit towards the bottom of the page, and click on the "Invite others to access DNA results"


The  invitation form is on the next page. Enter in the Ancestry username or email for the person that you want to share your DNA results with.  You also have to assign them an access role. For most people, guest access is sufficient. If editor is selected, that person can change the tree that the DNA results are attached to.
Click the "Add Person" button if you want to share with another person as well, then another box and role selection radio buttons will appear. Click the big orange invite button when you are ready to send this invitation(s).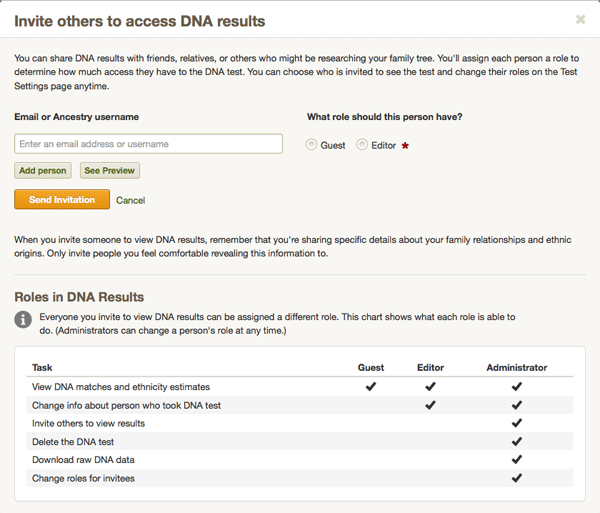 Each person you invite will get an email letting them know that you want to share DNA results with them. It will look similar to this: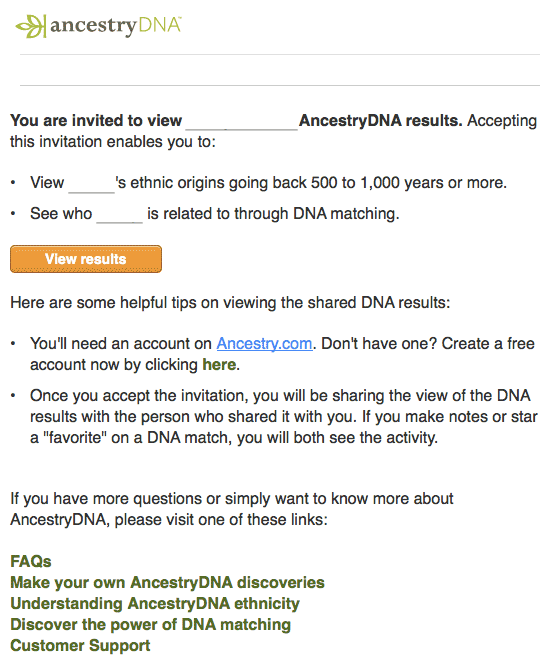 By clicking on the big orange "View Results" they will be able to see your DNA matches and ethnicity profile from their DNA home page.
A new profile will appear on your DNA home page showing that you are now sharing results with them.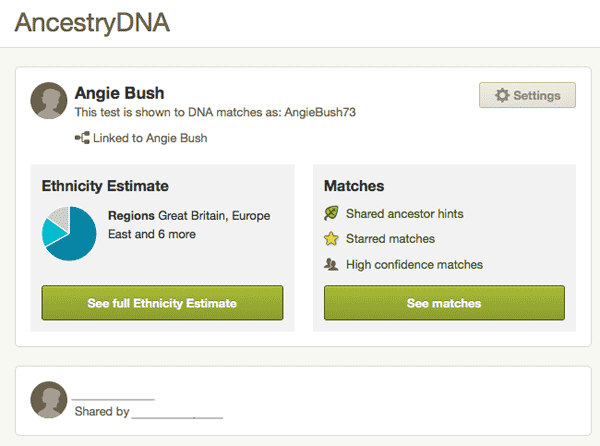 Ed note: While this feature will show you the other person's matches, you will have to compare the two lists to see who you have in common. I hear that Jeff Snavely's chrome add on will handle this case too.