The interpretation of the origins of your ancestors from your DNA is called different things by different companies: ancestry composition, admixture, or, incorrectly, ethnicity. The latter term is borrowed from anthropology and refers to a shared cultural heritage and does not necessarily include shared DNA although it often will. Click here for the definition of ethnicity online. Ann Turner and Debbie Kennett, two genetic genealogists I admire, both like the word bioancestry instead of ethnicity, so that is the word I will attempt to use from now on.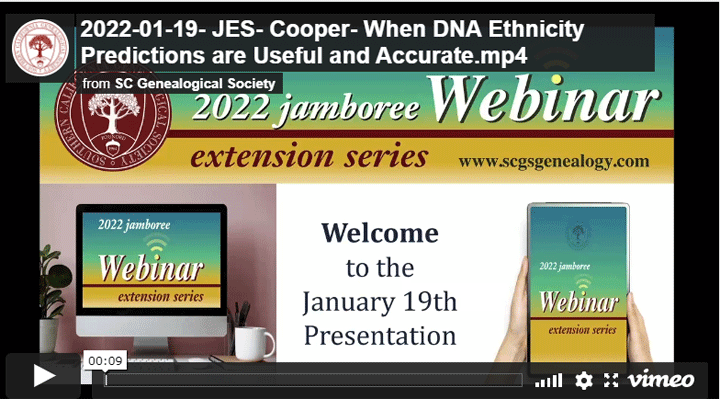 I did a recent talk for the Southern California Genealogy Society's (SCGS) webinar series on why the predictions vary so much from company to company and whether they are at all accurate. The slides are here and the webinar, free to SCGS members, is archived here (log in to view it). Click here for the schedule of SCGS webinars.
I explained that each company has different reference populations and they were originally focused on Europeans. I suggested reading the article at the ISOGG wiki (click here). I discussed that our ancestors moved around more than you might realize so that bioancestry predictions are not accurate at a country level. Your admix can mainly be determined on a macro scale: the North, South, East, and West of each continent. Some populations were isolated and inbred and thus are easier to predict from the DNA.