GEDmatch.com has a wonderful free tool called Are Your Parents Related which I have previously blogged about (click here). This function looks at your raw DNA results for long stretches where you have the exact same DNA on each side of a paired chromosome, known as Runs Of Homozygosity (ROH). In other words where you got the exact same DNA from each parent. I always check this for unknown parentage cases.
When you have ROH segments, it is expected that your parents are related. However there is one other way this can happen: in very rare cases, you can get a whole or partial chromosome from only one parent. This is known as uniparental disomy (UPD).
How can you tell that this is the case? Likely it is UPD when you have only one ROH segment and it is for the whole chromosome like the image above or for one arm of a chromosome (from or up to the centromere). In the less than one hundred cases I have looked at, I have seen UPD only twice. Once a whole chromosome as shown above and once the long arm of chromosome 14.
UPD can result in some dangerous medical conditions as per Science Direct (click here). Please see a professional genetic councilor if you suspect you have this.

The following youtube video explains Uniparental Disomy (UPD) well, but does get quite technical: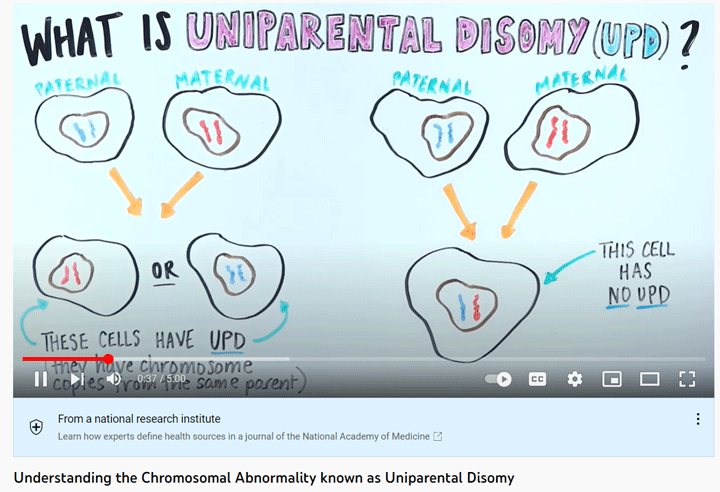 .
Click here for the wikipedia article on UPD. There seem to be many theories on how this can happen; one of which is recovery from having three chromosomes in a pair, known as trisomic rescue.