It seems as if every DNA and genealogy company is unveiling wonderful new features this week at RootsTech 2019 which makes me wish I was there. It will take me many posts to cover all the ones that excite me!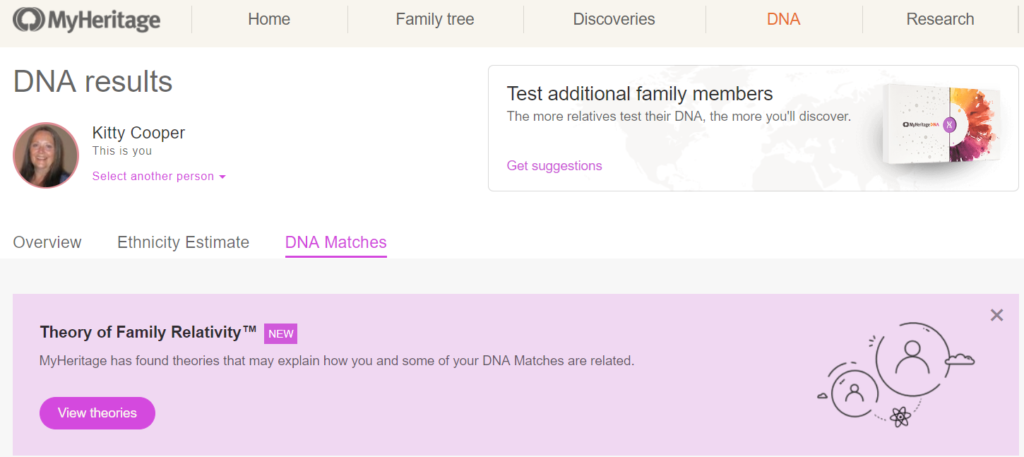 MyHeritage has just unveiled a cool new feature called the "Theory of Family Relativity." The idea is to look at your tree and other trees in their database to see if the computer can figure out how you are likely to be related. When you click on the big pink View theories button at the top of your DNA matches page it will show you just the DNA matches for whom it thinks it has found the relationship.

What is exciting and different about this offering is that when you click on the "View theory" in the listing for a match it offers you several paths to view a graphical representation of the possible relationship including percentages of accuracy. It also indicates the trees or records the deduction was made from. Here is how it shows that with a known 5th cousin of mine. I had not known that she had tested nor had I been in touch, although I knew her family.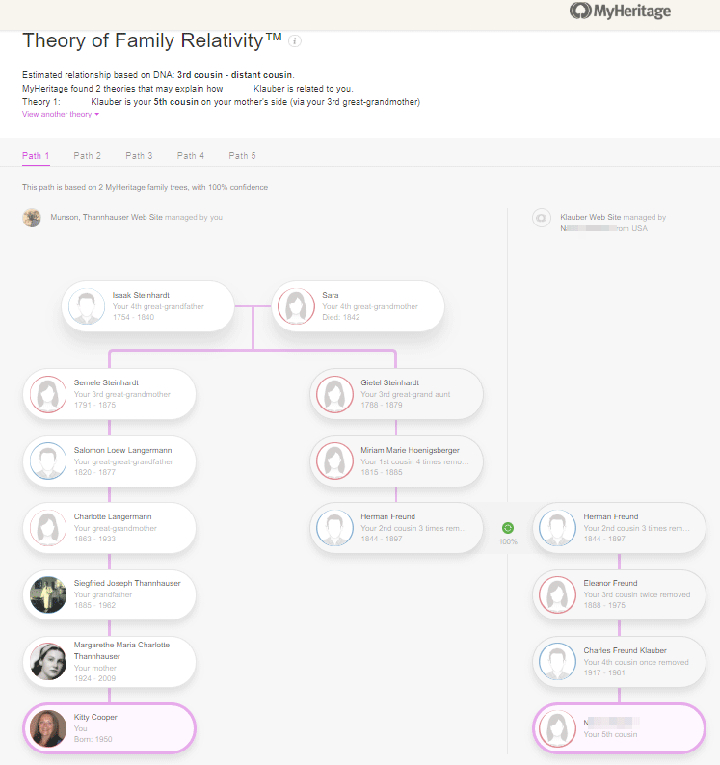 If you go to the match page of a match that has a theory, it will show you a compact view of the expected relationship at the top of the page without the tree names and percentages however it includes a click point to see the full theory.