A new approach to problem solving is to appeal to social media. So here is my request to "crowd" collect statistics about X chromosome matches. If you have multiple close family members DNA tested then please help me by filling out this form for each relationship at http://goo.gl/forms/4294xjjhqq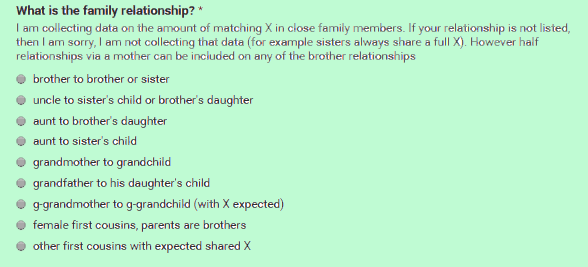 I have already put this request on DNA_NEWBIES and facebook so the form is now, hopefully, well tested and I will list some of my preliminary results at the end of this post. I have to give credit to Blaine Bettinger for this data collection idea; he is collecting autosomal statistics this way, see my post about that and the results so far.
Now why did I decide to collect these statistics aside from my own curiosity? To help an adoptee of course.