It's a wonderful problem. I have way too many figs this year. I eat two or three every morning while I pick about twenty or thirty more. Below is a picture of two days worth of picking, Time to dehydrate them.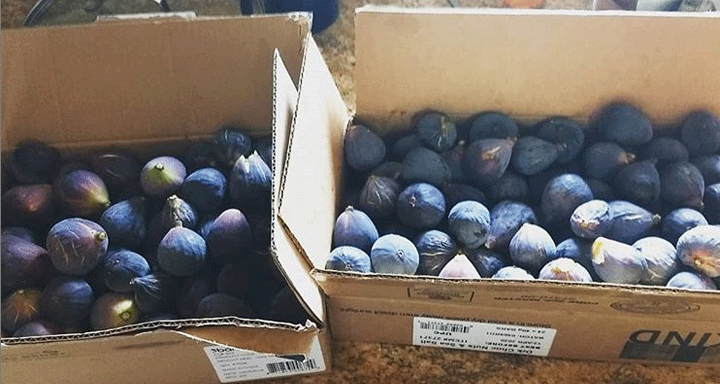 My tree is about 60 feet tall and the wild parrots eat the figs on the top half. Sometimes the parrots are lower down where I can take a video …
I dehydrate the figs and then freeze them but there is very little room left in my freezer and I have not talked my husband into buying a separate one for the garage. So I posted on my neighborhood facebook page that I would trade for lemons (my tree is on hiatus til October) or cucumbers or squash.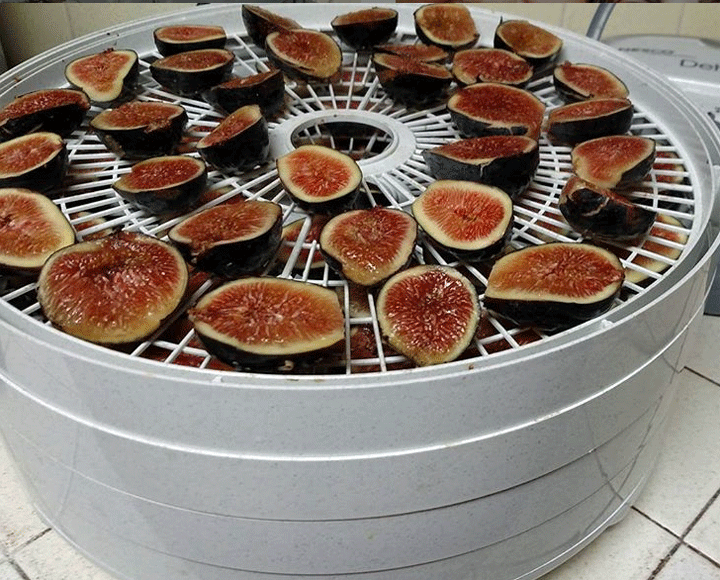 A friend asked me for my recipe for drying them so here it is.
Wash the figs. Cut them in half and trim the stems off. Lay them skin side down in the dehydrator. Set it to 135° and let it run for 13-14 hours (depending how moist you like them). Take them out and freeze them in baggies until you are ready for them. They last up to 3 years in the freezer. Personally I have given up plastic as much as possible, so I use the biodegradable ones from Earth Hero; they also have reusable silicon baggies.
I would love some good recipes for using fresh figs in our chicken or vegetarian home cooked dinners. Leave me some suggestions in the comments. I found one that looks great and will try it soon:
https://www.epicurious.com/recipes/member/views/tofu-with-fresh-figs-and-worcestershire-sauce-50121692