There is a terrific new tool at 23andme for looking at your ancestry. Cece Moore describes it in great detail on her blog post here. I very much like the chromosome mapping part but the colors are incredibly boring if all your ancestors were european. Just shades of blue that were hard to distinguish one from another. So I changed the colors for Finnish, British, Ashkenazi, Eastern and non-specific Southern European
Here is my picture (I am half Norwegian and half German with half of the German being jewish, so a quarter Ashkenazi):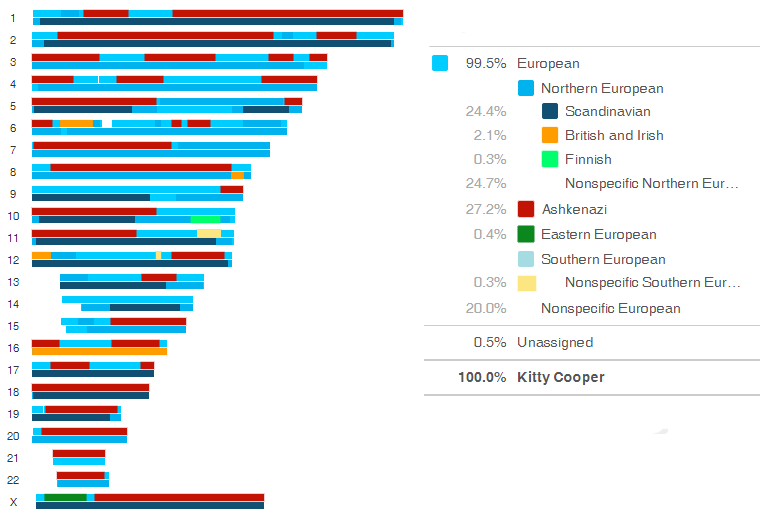 Compare to my 100% Southern Norwegian Dad: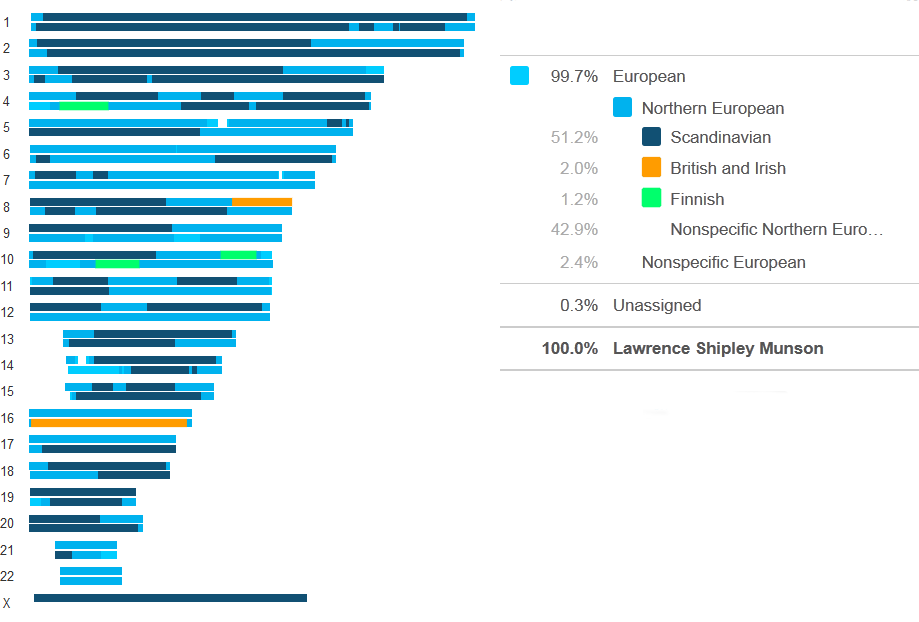 And my brother who looks much like me:
So my brother and I are each 25% Ashkenazi by heritage but he got only 20.4% while I got 27.2%. But he got more "Eastern European" which must be from our Bavarian catholic ancestors while I only got a tiny bit on my X. He also got more of the Finnish from Dad (unknown Finnish ancestry but Dad does match a number of Finns and some of them did emigrate to Norway I am told). it is interesting to see the spots where my brother and I are fully identical on the autosomal image shown below that do not seem to match in the ancestry above, maybe that is just an illusion from how it is drawn.