Someone on one of my many genealogical facebook groups mentioned that South African records were online these days and originals could be had for a small fee. Since two of my great-grandmother's brothers went to Johannesburg to make their fortunes, I could not resist trying out the site at http://www.ancestor.co.za
I searched on the surname "Langerman" and sure enough my great-great-uncles Max and Jacob Langermann appeared in the search. From the dates, these are death records. Note that I have increased the contrast from the original web site (click on the image to see the actual screen shot) as the colors left something to be desired.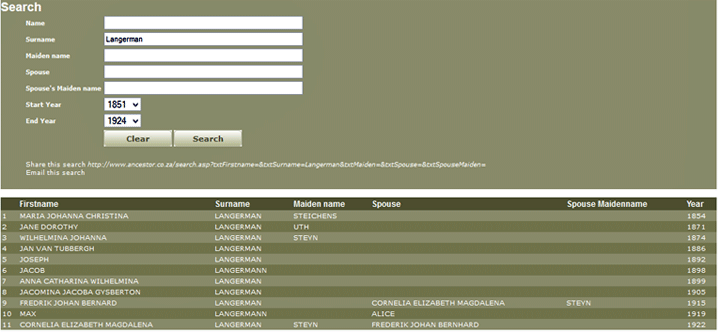 I ordered the record for Jacob a few weeks ago and paid about $5.00 US. My first search effort ended too soon, 1900, so I did not see Max. The next time I tried it, I used a better search and ordered the record for Max.
Today I got an email that the document for Jacob was ready plus they have found a few more documents!