UPDATE: 16 AUG 2019: Ancestry has shut down support for this app. It is no longer available.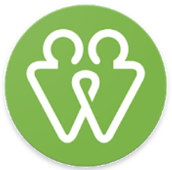 I have shown a number of fellow genealogists the We're Related app from Ancestry on my smartphone because it is so much fun. Let's face it, we all like being related to famous people. My latest "famous" match is my 7th cousin thrice removed, Hans Christian Andersen, which delights the writer in my soul.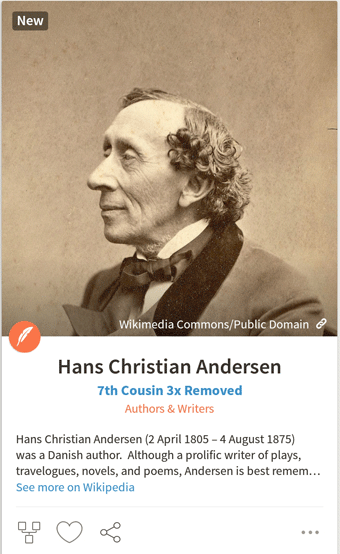 This app has also figured out how I am related to a number of my Facebook friends. Of course, they are usually cousins I that found myself with genealogy or DNA and then friended. I must have connected this app to my FaceBook account when I first installed it and of course I connected it to my Ancestry account as well.
An exciting recent surprise was that We're Related found my relationship to fellow genetic genealogist Kelly Wheaton, famed for her free online beginning genetic genealogy course. We had long wondered about a smallish DNA segment that we share on chromosome 16, which is also shared with other relatives, so expected to be real. We had assigned it to a location – Seljord, Telemark, Norway but had not figured out the ancestor.
In the app, each cousin match has several icons below it (two on my phone, three on my tablet). The one with two boxes then another below them represents a family tree. Click on that icon or the person's photo to learn more about the relationship. Although you most often share an ancestral couple, it only shows you one of them, usually the man for most of mine.