I have so many things to be thankful for, starting with living in a place with great weather, good friends, fresh herbs in my garden, a view, and abundant local produce. I am also very thankful for the internet and Google which have helped my genealogy research enormously. I could go on endlessly with my thanks, but this holiday makes me think of food, so today I will blog about cooking.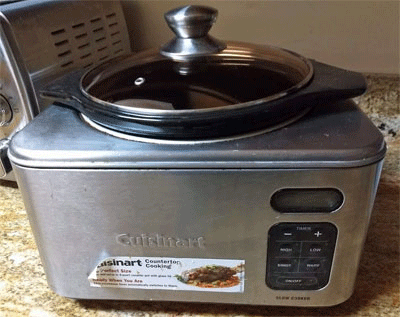 About a year ago a friend gave me her old slow cooker, as she was getting a larger one. What a great gift this has turned out to be! This is such a convenient way to make dinner, almost no stirring over a hot stove, so little time to prepare it, and so wonderful to eat. Since I work out of a home office, I can throw the ingredients together in the morning or at lunch and then forget about it. Yes I love stew.
When my cousin was visiting last weekend I started Mexican beans in the morning before I left to take her to the ocean. I called my husband on the way home and asked him to put a bag of rice on. Another convenience to be thankful for! When I got home I made some cauliflower in the microwave and grated some cheese. An excellent dinner was ready in no time.
That Mexican bean recipe was an internet find at Mom's Kitchen Handbook (click here), no soaking the beans overnight instead you just cook them on low for a long time. Good for three meals for us.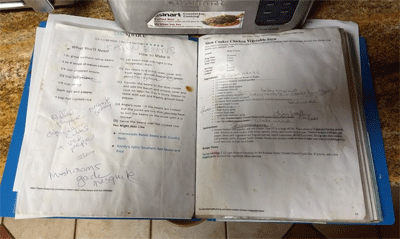 All my slow cooker recipes are from the internet. What I do is print them out, add any notes about changes I made, then if they work well, I add them to my book, one of those presentation binders with many clear pages that you can slip printouts into.
Most of the dinners that I cook in the slow cooker can feed many more people than the two of us, so I freeze up one and two person servings for another day. That way, when I am in a time crunch for a deadline I can just defrost my own cooking. Plus when I leave town, my husbands meals are all taken care of.
Warning, we have changed our diet over the last few years to be mainly plant based and full of healthful cancer fighting food (click here for Dr Li's Eat to Beat disease website).
Here are some of my favorite slow cooker recipes:
Continue reading →