Maintaining a sensible weight has always been a struggle for me so I object to 23andme saying "Kitty, your genes predispose you to weigh about 8% less than average." I really want to blame my DNA for this excess weight, not the eating habits I learned growing up. My maternal grandparents were a bit pear-shaped when they were older. My mother and brother also always struggled with their weight … it has to be in my genes!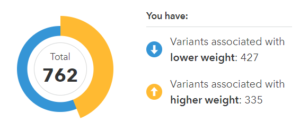 I have a simple five year plan for weight control: diet for six months to lose 15-20 pounds then eat for four plus years to gain 20-25. You can see how this long term trend is going! So this time I will try to lose 30 even if it takes over a year to do it.
Critical to my many previous successes has been a support person or group. Perhaps that is why I have done Weight Watchers so many times. The last two times my husband dieted with me and we did Nutrisystem quite successfully. This time I am doing South Beach with my friend Lynne (her choice) and I am quite pleased with it as I do not get very hungry nor crave .. chocolate … Low carb has always worked well for me. As a teenager all I had to do was give up dessert and hamburger buns for a week to lose 5 pounds.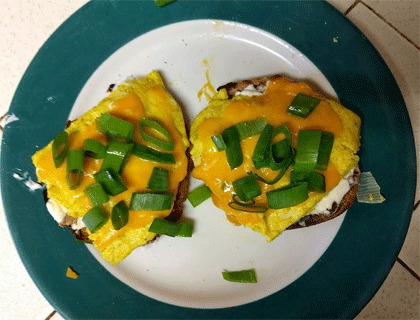 Since a reader told me at a recent conference that she enjoyed my occasional off topic posts, I will share some of my low carb creations here. By the way, whenever I find a recipe online, somehow I always have to fiddle with it a little.
I prefer to start the day with a good breakfast so here is my own invention, an easy recipe for an open faced breakfast sandwich using a microwave and a toaster oven that works on Weight Watchers, Nutrisystem, (2 protein, 1 bread) and starting week 3 of South Beach. However my current weight loss stalled when I added back the whole wheat English muffin so I dropped that part of it and now serve mine on small slices of ham instead.
Continue reading →