To celebrate DNA Day, April 25, all the companies which sell personal genome testing kits are having the best sales ever seen. These mainly end at midnight on the 25th. Click here for my page discussing the pluses and minuses of testing with each company.
My quick recommendations are:
Test at the largest database, Ancestry.com DNA, if you are interested in genealogy and are from an English speaking country.
Test at 23andme if you want the health results and like the nitty gritty segment details.
Test older family members and privacy worriers at Family Tree DNA (the cheek swab is easier than spitting, plus they keep the sample and do not sell any results).
Europeans or children of recent immigrants may prefer MyHeritage or Family Tree DNA
But what is DNA day and who deems it a day to celebrate? It is the day in 1953 when "James Watson, Francis Crick, Maurice Wilkins, Rosalind Franklin and colleagues published papers in the journal Nature on the structure of DNA" [source wikipedia]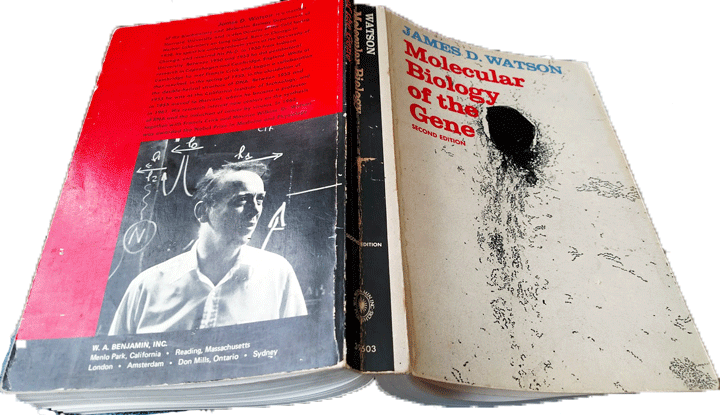 My husband remembers his text books from the 1970s on molecular biology which claimed DNA could never be sequenced. I recently saved his 1970 second edition of Watson's Molecular Biology of the Gene (now in its 7th edition as of 2013) above from our give-to-charity box.
On April 25, 2003 the human genome project declared success; Fifty years to the day after the Crick, Watson, et al article appeared. Do you think the choice of day was deliberate? And here we are 15 years later where the price of sequencing the small part of your genome which can be different from other humans is only about $50. Amazing!