The new Tier 1 one-to-many at GEDmatch includes a link to your match's family tree when that is available. Clicking the word GED next to that kit's email address takes you to the tree your match has uploaded to GEDmatch. The word WIKI links to the compact tree view at WikiTree.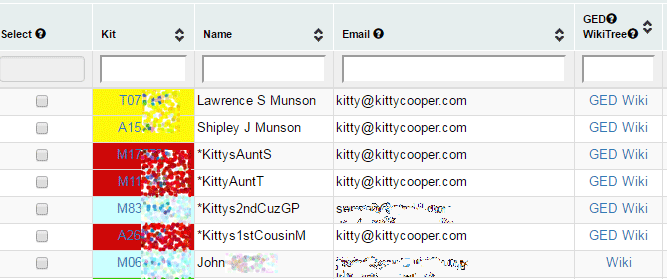 GEDmatch GEDCOM link
Clicking on the GED for a match takes you to the profile of the individual in the linked tree at GEDmatch.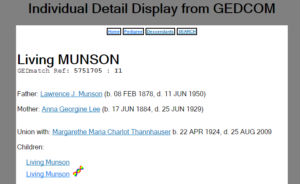 Here is what you would see if you clicked on the GED next to my Dad's name. Note the words "GEDmatch Ref: " followed by a long number. That number is the id of this GEDCOM which you can use to compare to your own GEDCOM in the "2 GEDCOMs " function on your home page.
Of course, I immediately click on the pedigree button in the little menu at the top of this individual page and then look through the pedigree on the next page for familiar names and places. Here is what the top half of my Dad's tree looks like at GEDmatch. Note the default number of generations shown is 5. You can change that to a larger number (I often go to 8) and then click submit to see more generations.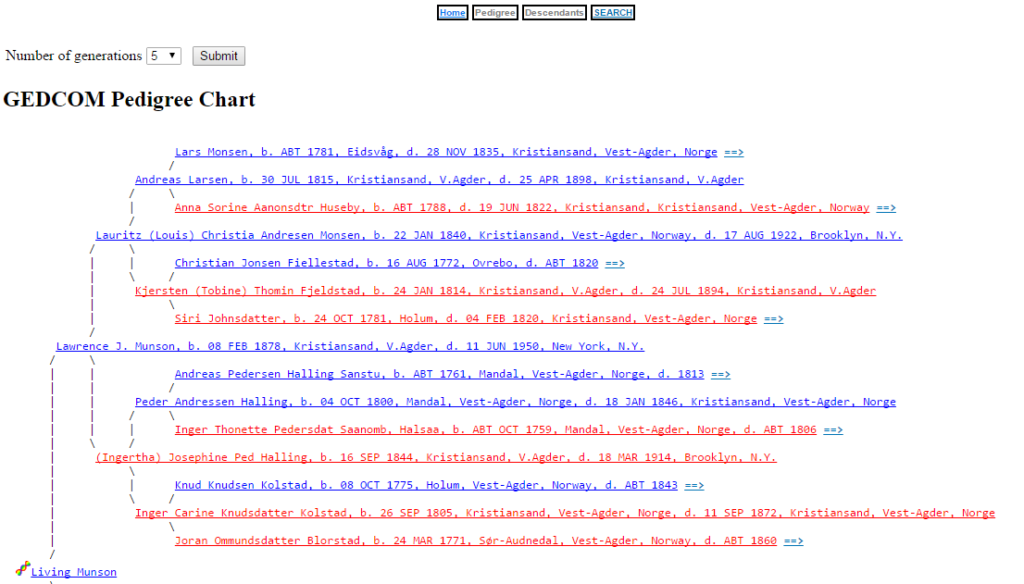 WIKI link
Clicking on WIKI next to a match in the Tier 1 One-to-Many listing takes you to that match's compact pedigree at the collaborative world tree WikiTree. This is automated and the connection to Wikitree happens because a member of that site has added a GEDmatch kit number to a profile there. Here is the top piece of what you see when you click on my WIKI.