Family Tree DNA has updated their chromosome browser with a new sleek modern look that allows seven simultaneous comparisons. What's more, you can click the chromosome browser on the home page and go straight to a page where you select the people to compare. The Family Finder section on the homepage highlights the new browser:

The new selection page sorts by any column just like the Family Finder Matches page: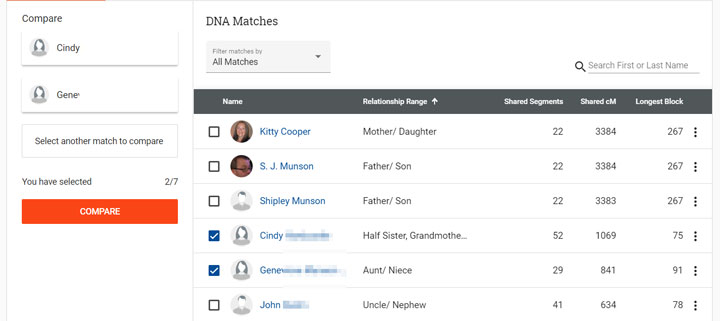 This new chromosome map it produces is much more modern looking and intuitive to use, plus every segment can be clicked to see the information about it.