I really love the title Blaine Bettinger, the Genetic Genealogist, used for his talk -"Begging for Spit" …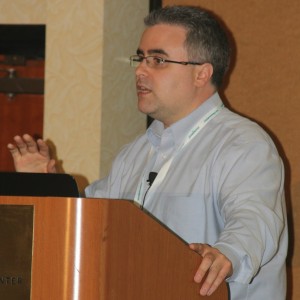 Having test results from my two second cousins has been extremely useful for narrowing down which family line new matches are related on. So I would really like to get  more cousins to test.
Blaine suggests using these three Es to guide you:
EDUCATE
ENGAGE
EXPEDITE
When discussing each of these, he stressed that you do not want to overwhelm your contact. That means no three page emails filled with technical terms! Make your request specific, short, and to the point. Make it visual and informative.