One thing I truly love about our garden in our new home in the San Diego area (Lakeside) is all the magnificent mature fruit trees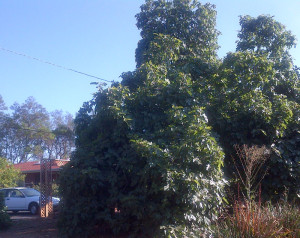 . Fresh figs are my favorite.
Our fig tree pictured on the right must be at least 60 feet tall. See its size compared to my car on the far bottom left.
I had too many figs in the first crop this year and there is an enormous second crop on the tree so I googled around for how to dry figs and decided I liked this link the best: