My family members asked me to write a 23andme tutorial, so here it is. Let me know what else I should put here.
The three things most people like best at 23andme are learning about their health issues (currently disabled for new kits because of the FDA ruling),  their ancestral places of origin, and finding DNA cousins (my term for people who share DNA that thus, must be related, however distantly). There is a wealth of other fun information available like how much Neanderthal DNA you have in you, but this post will mainly just cover those first three areas.
When you log in to 23andme you will see a page something like this.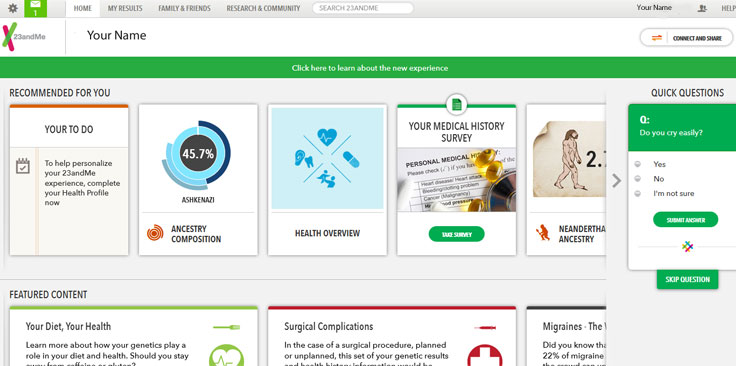 You can click on Home in that top bar from any page on the site to return to this page. The ancestry composition box shown mid-page may not yet be ready for your sample if your results are just in.
To edit your profile, click on your name or photo on the  far top right to get a menu with that option. If you have any messages the envelope at the top right will get a green background and show the number of messages you have as in the example below.  Click on it to read them. I advise switching to email if you start to communicate with someone regularly as there are no tools to search the inbox unless you use chrome and the 23+ addon.
Continue reading →