Spring flowers abound around my home but more than ever I am delighting in the succulents I planted and propagated last fall. I had one large aeonium in the back that was overgrown with crab grass. So I took it completely out and planted about 30 of its florets as a border around my front circle wildflower garden. They were not this big last fall!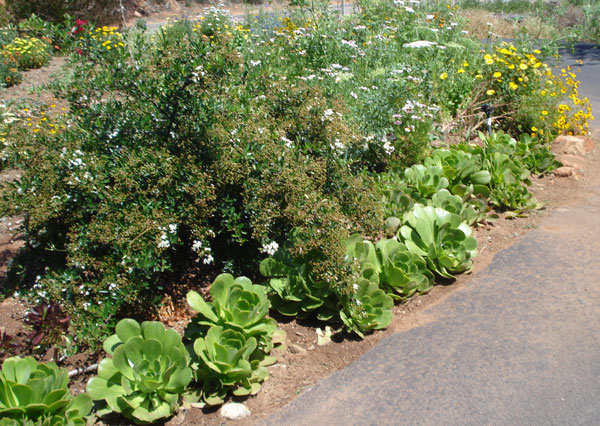 There is something about those giant green florets that I adore. So I decided to learn more about succulents and treated myself to two of our local legend Debra Lee Baldwin's books, the kindle versions, for my birthday. First her original book, Designing with Succulents
and then her latest book, Succulents Simplified: Growing, Designing, and Crafting with 100 Easy-Care Varieties
. I am delighted with how readable they are in my Ipad kindle app. I can expand the great color photos to look at details and then click on the done button when finished. The pictures are really lovely and the garden designs are amazingly colorful.