Norwegian research is fairly easy once you get the hang of it. Records go back to the 1500s for most places.
Getting Starting on Norwegian Genealogy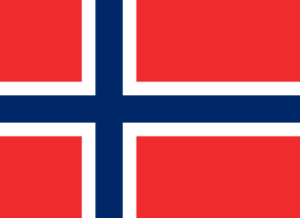 One of the best introductions to doing Norwegian family history research is at familysearch.org
https://familysearch.org/learn/wiki/en/Norway
Click here for Rootsweb's Norway page which has many useful links and articles.
There is a very helpful blog by Norwegian genealogist Martin Roe Eidhammer that has many good posts on naming, gothic handwriting, bygedebooks, and a genealogy Norwegian word list at http://martinroe.com/blog/ 
Another good article on basic Norwegian genealogy research is Why Your Norwegian Ancestor Probably Wasn't a Viking King
These posts on my site here are also helpful for doing Norwegian Genealogy:
DNA
And there is a Norwegian DNA project at Family Tree DNA, among other information, it has a good page explaining Norwegian naming:
http://www.norwaydna.no/gedcoms-and-genealogy/norwegian-names-en/
Helpers
Local history books – Bygdebøker
DICTIONARIES and translating
HISTORY
Norwegian Emigration website
http://www.norwayheritage.com/
Here is a nice one page summary of Norwegian history:
http://houseofnorway.net/History%20of%20Norway.html
And a wonderful article on why so many Norwegians emigrated to the USA in the mid to late 1800s (I have heard that there are more Norwegian Americans than citizens of Norway):
http://www.dailykos.com/story/2014/09/11/1328867/-Peace-Potatoes-and-Pox-Norwegian-Emigration-in-the-1800s?showAll=yes#
5 Comments