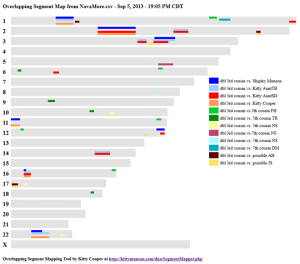 Yes you can hire me to help with your DNA analysis or genealogy. I prefer to do personal coaching via Google hangouts or Skype. The idea is to teach you how to use the available tools to reach your goals.
My specialties are DNA and Norwegian research plus some German Jewish. For everything else, I highly recommend Legacy Tree Genealogists, yes I am an affiliate but I know many of them personally and they are great!
No I am not certified, just very knowledgeable and in love with this hobby. I have spent the last 20 years doing family history and genealogy and 5 years doing DNA in addition to my day job of running a small business for web site development.
Contact me with my contact form here or via kittymcooper at gmail.
Payment for DNA and Genealogy Services:
9 Comments